The Ocean of Life
MAG
March 12, 2010
Under this Target t-shirt
and under this pale cream skin
deep in this blood-red heart are

White flowers next to an ocean
swiftly beating against the field.

And though the water creeps on the shore
eating away at the innocent flowers,
one by one,
I'm still here. I'm still here.

And I still like to sing in the shower
into my shampoo bottle.

And watch Boy Meets World
and eat latkes as we open presents
on the third night of Hannukah.

And under this teenage skin
there is a mind that doubts
and a heart that loves,

and a Libra soul wondering,
struggling to find the balance
between acceptance and standing apart.

There is a sister and a daughter

and a big book lover
who used to turn off the lights
and read by the dim flashlight glow.

There is worry, too.
Worry deep as the ocean
that eats away at my inner self.

Wondering, who am I?
What will I be?

But even though the ocean of life laps
at my great worrying white-flower heart,
I am still me. I am still me.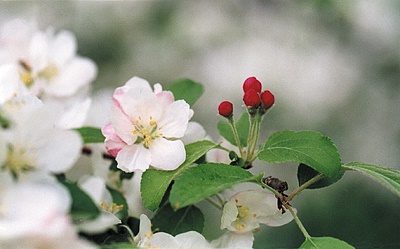 © April P., Newark, DE