My Angel
March 12, 2010
I shuffled on to the court,
Nervous because of the opponent,
And also,
Of who was seated in the stands.

I glanced at him,
He smiled,
I smiled back,
Everything was okay,
For now.

I played my game,
He was rooting for me,
I was flying,
So high.

Halftime came,
I was converged,
On the game,
Partially.

My stomach twisted,
My heart fluttered,
I'd never felt this way,
Before.

The game went by,
Time too fast,
The cheering ended,
Alone again.

I trudged off the court,
Leaving it all behind,
I turned to look back,
He was gone,
So was I.

Sleepless night,
Thoughts too vociferous,
My heart screamed,
Don't do this.

The want,
The need,
The crave,
For him,
Never subsiding,
Impossible to nourish,
That was,
The best night,
Of my life,
In my mind,
At least.

New day,
New song,
New story,
I thought.

I was going to see him again.

Flying high,
Once again,
Beneath he sat,
With an arrow.

He was plucking,
My heartstrings,
Beautiful tune,
So tender and softly,
I knew.

I stepped on the court,
Once again,
No longer focused on the game,
But on the angel.

He sat there,
Magnificently,
He smiled again,
I stared.

I played my game,
Only to find,
Time accelerating,
It went to fast,
Every second,
Gone to waste,
If it was not,
Spent with him.

His voice,
The only thing,
In my head,
Encouraging me,
Pushing me,
Forward.

The game ended,
All too quickly,
I left the gym,
But I returned,
Again he was gone.
So was I.

Nocturnal sleep,
Too familiar,
I lay awake,
Till the sun,
Peeked over,
The horizon.

I prayed to God,
To let me have,
Just one chance,
At him.

8 O' clock,
The first vibration,
I slid my phone open,
1 new message.

I was in love,
With an angel,
3910 messages later.

The suspense,
Waiting for him,
To answer.
Emotional rollercoaster,
I knew first hand,
Like a disease,
With no cure.

I was hooked,
I needed rehab,
But want came before need,
Doesn't it always?

Sleep deprived,
I was falling,
Falling for the boy,
Behind the phone.

Slipping away,
I was plummeting,
And gaining speed.

All my energy,
Sucked into,
His super,
Massive,
Black,
Hole.


I was falling,
Falling hard,
But this is what I wanted,
I wanted love.

"Christopher"

The sound,
Gave me the shivers,
Long distance,
But not more,
Than an hour,
Maybe half.

He loved me back,
If you can call it love,
All the right answers,
None the wrong.

He told me he loved me,
And like most ignorant girls,
I believed him.

Again I was soaring,
Higher than ever,
The world seemed good,
Everything right.

Nights with dreams,
Satisfaction,
I was happy.

Everyone noticed,
I didn't hide it,
How could you ever hide love?
An overwhelming,
Pulchritudinous,
Feeling.

But every story has a conflict,
A fragment of every story,
We'd all like to forget,
If it was in our hands,
But it's not.

"Christopher" loved me,
But it wasn't working,
No physical connection,
We just had phones.

Words weren't strong enough,
For him.

He let me go,
I held on tight,
He wanted friendship,
I wanted,
My angel.

No longer was he warm,
Cold,
To me,
And now I respect him for that.

I wouldn't have been able to let him go,
If he would have been,
My "Christopher"

I realized,
I had given him,
My heart.

I had nothing left,
I was empty,
Alone.

My heart,
The one,
I spent,
My whole life,
Repairing,
Was gone,
To my angel.

No,
I didn't think,
Before I gave,
My love,
My life,
My mind,
Away.

Now,
Rehab.

Fixing,
What used to be a heart,
From scraps of love,
Left behind.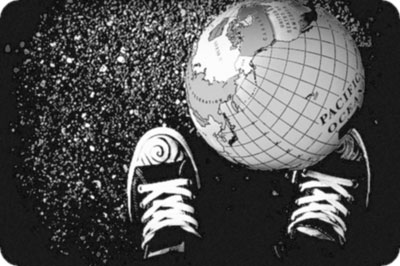 © Kailey E., Crownsville, MD