The Nature of Music
March 11, 2010
The wind
with its gentle touch across my face
is the low, lasting moan
of a bass violin.
Each strum of its elegant strings
creates a new gust
every one full of humble power
bringing tears to my eyes
as I listen to its low wail
and wait.

Carried with it
are the wildly twirling leaves
that play a shimmering flute,
flying freely up and down
the ledger lines
of space and time.
My heart is cheered by its echo,
rekindling hope in my spirit,
but then...

The cold rain
so harsh on my skin
is a vigorous bittersweet arpeggio
played on the grand piano of my heart
pounding through the land
echoing through the sea
wafting through the distant meadow of my soul.

The great mountain
whose earthquakes ensue the village
with peril and fear
is the steady staccato beat of a war drum
igniting the inferno in my mind
and setting ablaze once again the flames of destruction
in my eyes.

But suddenly
the roll of thunder
with its echoing boom of raw power
is the timpani of the God of Heaven and Earth
dooming all evil
into its own eternal darkness and despair.

All ceases.

Yet, in this world
even the essence of silence glitters
like the harmonious plucks
of the golden harps played by the angels
accompanied by their voices
hauntingly beautiful
full of sorrow and great joy.
Nothing in this world will compare
to the nature and sound of music.
The time has come.

I am called home.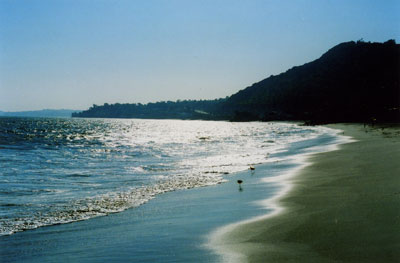 © Adam L., Washington, DC