Someday
March 11, 2010
Someday I will be gone.
On that day,
I'll know.
I'll know that what I have done is worthwhile.
I'll know that it's me who has loved, and laughed, and played, and cared.
When I know,
I'll be ok.
Yes, I will be ok even though I know it's almost over.
It's almost over and I have been me--the best me there is--for the time I was here.
I have touched lives,
I have tried.

Someday,
One day,
I will feel sure that I have been good enough
Not good enough for everyone else, but good enough for me.

Someday it won't hurt anymore.
I'll stop crying for pain, and start, for the tears.
For that trickling feeling I know will only be there for so long,
Until its
Gone.
I'll cry because I know that I am beautiful,
I am strong
I am somebody.
Someday I will be gone.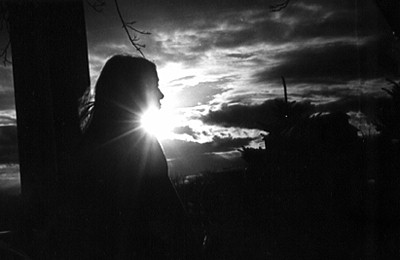 © Elizabeth G., Marblehead, MA