mirror mirror on the wall
March 9, 2010
feeling the sinking upon my bed i fall into to symptoms of so many dead.
my eyes close to the darkness, its closing in. i evolve to this world of superb reality,.
my clothes are strange i feel i dont fit in. the street is bare and empty, my friends have disappeared. my skin its too skinny, my fingers to long. the winds it reaches around to caress me.
i remember when i was miss queen, high top of the school.
blonde and beautiful, now what have i become a desolate figure,
a part of the present, a shadow in your past.
my eyes slightly open the headache is near. my feet topple over and i look in the mirror. my hair long and blonde, my figure just right.
i begin to realize, remember a glimpse of my past, a sweet young girl whispers to me
"you dont belong here, you must leave" now i know
of a too skinny girl lost in a despairing world. i am her past and maybe...
just maybe she is me.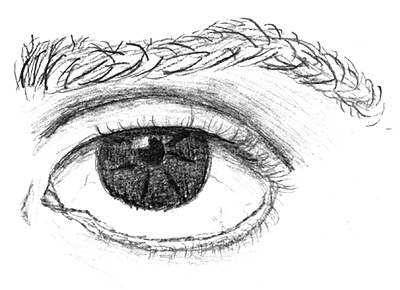 © Anthony R.,Wilmington, MA