I Dare You To Sparkle
March 9, 2010
If I didn't know any
better I'd say you were
a violet-eyed pony fighting
with your future

Imagine! irony painting
wings on your feet, shaking
with a smug sense of
unmet expectations

Your conscience knew.
We all knew.

The reconstruction of your
gypsy lips is making
me guilty; any needy
hooker would have paid
a whole week's income
for those over experienced
word
rifles

You've become a voodoo
child of your own generic
insanity, cursed with the
blessing of wordy prayers
before divorcing your
arms and legs

Is it worth it…
you malicious thief
of the only thoughts that
matter?

How can you talk with rotting glamour in your cheeks?

Step to the front of the line, Princess.
Your toes are inching towards
a restraining order against
your teeth and I'm sure you're
enjoying this Sugarcoated Artillery…

But can you sparkle for me?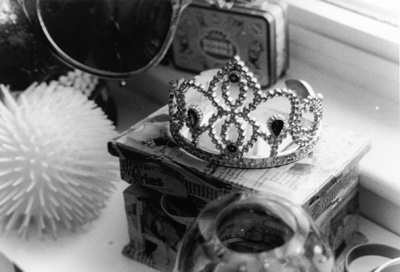 © Bayta R., Beverly, MA