Fantasy World
March 9, 2010
I bury myself in fantasy
Hoping for the day
It will be real.
Hoping for the day
The world fades away
Into a figment of imagination.

But I can't escape it
I fight
And I fail.
Every Monday lasts forever
And every Sunday
Is a cage

Saturdays have
A false sense of freedom
Fridays are
The opening of the door.
Thursdays bring
A sense of despair
And Wednesdays
Simply exist.
But Tuesdays
Tuesdays are the worst.
To wake up and know
The cycle will just repeat.

The more I have to do
The more I try to run
To forget.
As it heaps around me
I build myself a wall
Of wishes.

But it always falls
And troubles creep back in
And surround me.
No where to run to
No one to turn to
I drown alone.

I bury myself in fantasy
And I wish
For escape.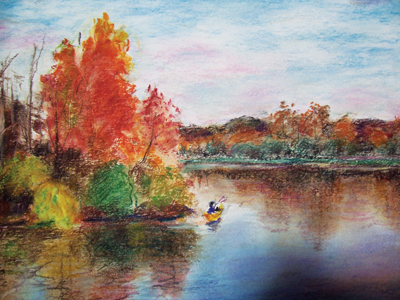 © Xiao H., Naperville, IL