Lines Written in Memory of the Sounds of the Sea
March 8, 2010
Eerie, yet comforting.
Tangible, yet invisible.
Still, yet brimming with secrets.
Quiet.

Those few moments on that beach were different:
Like no other moment, or time, or silence.
The world around was static, as was I–
Reluctant to move for fear of disturbing the calm.

An isolated experience, to be sure.
The time for quiet meditations is limited,
Filled instead by the work that must be accomplished,
The tasks that must be completed
The documents that must be composed.
The quiet – so potent, so consuming has faded,
As discussions of futures,
And coursework,
And finances,
And politics begin again.

It's almost as if for that one night I was allowed
To enter this other realm
Of quiet and peace and beauty:
The waves danced underneath the full moon
As one, then ten, then hundreds of stars became visible
I could see no other person standing along the coast
And felt strangely content in my solitary state.

A laugh escaped me – an icebreaker, a test
Of the limits of the ubiquitous silence.
I must have only heard the shadow of the sound,
For it was too quiet, too muted.
But, once I started I could not stop.
My happiness, my laughter awoke the world around me,
It amplified.
The murmur of the ocean grew audible,
Followed by the cars on the road at the other end of the sand.

Only the echo of the silence remained.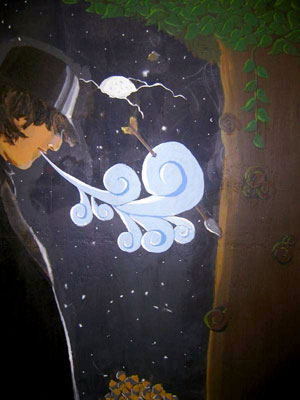 © Dean W., Hinesville, GA