Untitled
March 6, 2010
Too far from light I escaped
East of Eden.
I've become nor the sun nor the moon
For I am not dumb, I speak.
So articulate, but stiff I be
Without movement, but I think
In the darkness it lurks
The way I feel you
The way you let
Your presence surge through me
Forcing me back to love, back
To when lips, finger tips, caressing so tenderly;
Connection.
Ecstasy.
And you forced me back—
Back
To when hope meant loss
And pain latched itself
To my chest and Blew
Deep puffs of Blue poison
In every cut
Black leeches
Orange taverns
Get drunk.
Get Drunk
Off of hazel eyes
Mesmerize.
Lust.
And love those eyes
Those hazel eyes
So so—so hazel
Connection.
Break.
Ecstasy.
And, we're back.
You don't care your hunger
Needs to be fed
And eyes they see
Lips and tongues they taste
And hearts they beat
They beat the rhythm of
This, this love
Pure
Bittersweet, oh love
The taste of life and richness;
Bittersweet.
So so—so hazel
Drowning.
Connection.
Escape.
Feel.
Ecstasy.
Now Breathe.
The tears, they sting
They hurt,
And love was wrong
But we were green of the moon
The sun and the sea
We wanted
We lusted
So deeply
Then we tasted life
There was light through the darkness
Found before tragedy could strike
Where love became our calm
Where grief lost its place
Because of
Connection.
Touch.
Feel.
Ecstasy.
I travelled far to an escape
East of Eden I should not regret
But I do
And now tears, so freshly fall from my
Darkened eyes.
Those tears, they run
Until they reach the valley,
And they flow.
My tears they flow
Because you forced me back,
Back where love first met,
Back—you forced me back.
To see
Red lights
Dancing in the foyer
You cast your spell
And now I'm
Buzzing Buzzing Buzzing Back
Before I realize it I'm drowning
Your hazel eyes drinking me in
And like palm to palm
Our lips do meet.
Connection.
Touch.
Ecstasy.
Because you forced me back
Lying where the start began
I lost the finish
But now I'm back
And you presence
And those hazel eyes
Drinking me in
And my tears
And my lust driven heart beats
And my love
My love
You carried me too far from light,
Now let us begin.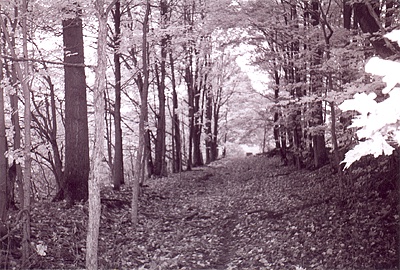 © Casey P., Howard, OH