dont hold it in
March 5, 2010
I've never been that girl speakin my mind as i go.
I've never been too open,i dont let anyone know
my true feelings.
even when im screaming.sure, ill tell em
but i edit most parts.
i hide because i hurt.
its obvious that i have so much more to say,
but i hold back what i feel that day.




and you judge me,
for reasons that are so off of what i should be judged for.
Im a closed book.
nobody reads these lines of mine,
because they are written only for me to understand.
Im letting myself pass up opportunities....
to be free of my own mind.
to have an outsider understand me.
without judging eyes.




i wanna be free,
like a bird.
to go as i wish.
to be admired by many and despised, few.
i dont wanna be a death valley.
alone and deserted.
i wanna be tough ande wise.
and not an innocent trapped in a dark alley.
or trapped in a crowd full of hatred and lies.
i write my pain in blue skies
when there should be black ones and large hail instead of rain.
im no emo.
im not dark.




i can love passionately.
but i also fall too quick.
and i get hurt in relationships.
all the lies,
when he faked he was sick.
i despise men sometimes.
but they're also the best thing too.
rely on yourself,
when you have nobody else.
you may think friends.
but you may just be hurt again.
trust noone.




and then theres hope.
its the best thing to get you through hard times.
you can hope that things better.
and if you're already lucky,
you can hope things stay so.
but you make hope possible,
so when you hope for something to be.
think about it.
you need to do something to accomplish the hopes.
you need to take action.




i cant be that person anymore.
to hide,
to make myself invisible from the inside.
and sometimes out.
i need to speak freely.
and not have to chose my words so carefully.
and plan what to say next.
this is me telln myself and everyone who wants to listen.
not that i hope ill toughen up,
but im taking action.
i am free.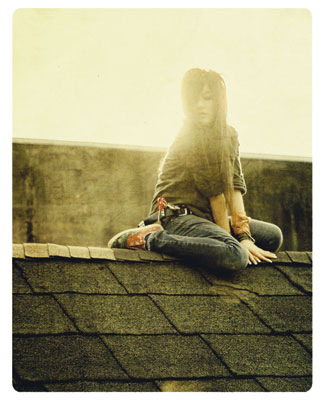 © Hailey J., Lake Oswego, OR