Playing With Fire
March 5, 2010
For some it must be nature
But mine is content to recieve and return
And to follow, if it can be led.
I felt that Person stirring among her petals,
And in a lightning strike I thought again of
Printing her out, for you.
But what can I show that some
Depth of your connected self has not seen?
Wouldn't it be just like you to know
Every piece of me by mind
Before heart, Before touch?
I know somewhere that any so-called
Surprise would give both of us deja-vu.
But when our hands together touching
Cupped the tiny candle flame
Something more was warm than my fingers,
Something felt deeper than just the heat
And I wasn't afraid of getting burned.
And I finally saw the ember, cinderless,
In the middle of the splinters
You held, glowing in the dark air
As you tried to keep it alive, and
I thought I might be able to keep it wigh you
But the answers disappear in your breath
And someone's lighing up my favorite stars.....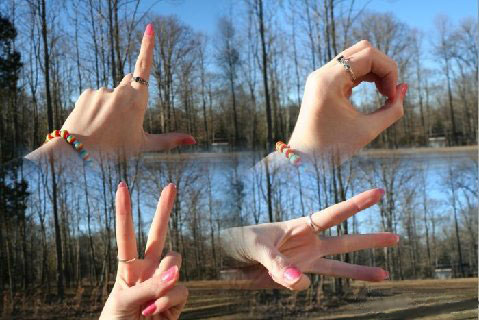 © Kayla D., Croydon, IN