Publishing......
March 5, 2010
Shove me in corner
Trap me in a cage
Funny that my prison
Was my once sought refuge
"Publish a book!
It'll look good on your C.V."
The very thought a dishonor
To the immortal poets
Whose company I choose
Above all others
I am shown examples of contemporaries
If I dare call them that
How at the age of 14
They launched their careers
It seems to me
14 is a magical age
Everyone gets the bug
To be super creative
At 14 I was churning out
Poems by the day
All collecting dust
In the unfathomable depths of my desk
I was too busy flunking maths
Reading Meg Cabot and Archie's
Procrastinating about everything
To actually, excuse me
Give a damn!
Put me under pressure
Go on, do it again
I haven't written anything decent for months
But I must PUBLISH
For the sake of publishing
Regardless of the rubbish
I dare call poetry
It's the niggling thought at the back of mind
Is it good enough?
Will THEY like it?
That keeps the pen from my blood
As I write this too
The thought plagues me
But put me in prison
Constructed of clever,logical words
Let this be called "poetic justice"
I wrap words around me
Snuggle into them
Words are homecoming, a family
Let them become chains
I feel jealous and petty
When someone else succeeds
I feel insecure and sensitive
How can my life, my soul
Become my death?
Pressurized as we are in everything
In this maddening world of naked ambition
Stifle the only passion that rocked
My core, my heart, my self
If "I" don't think it good enough,
How the hell can YOU?
Decide whether I publish
And in consequence
Give me a writer's block
So f***ing insurmountable
That I rather give up than
Scale it.
Thinking, always thinking,
Is it good enough?
Will I be praised
A spark of criticism
Turns into a tumultous sea of self doubt
This is how diminished I am.
My freedom, the single thing
I didnot feel self-conscious about
Is now too, a plague.
As if my regard for others views of me was not obsessive enough
Add this to the list.
What of it?
You claim I don't get it
Neither do you
Do we agree to disagree?
Nope, I thought not
I can't argue anymore
I am just too tired.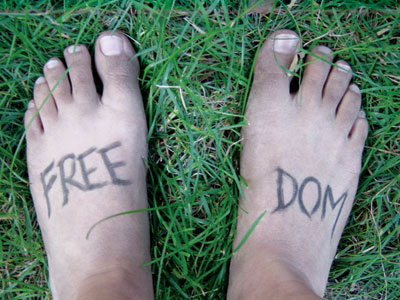 © Anna B., Northville, MI