$TR4WB3RRii
March 5, 2010
Round, Red, Ripe.
i shove handfuls in
between my lips
my teeth clench together,
strawberry blood gushes
out, dancing on my tongue.

Sweet, Sticky, Scrumptious.
eyelids close, flash open.
bright colors rush around
my head. my body
goes numb under a
strawberry spell.

Tangy, Texture, Throbbing.
empty mouth, hanging open,
craving more. i need more.
i grab the bowl off the
counter, dig my hand between
the dome of clay.

Unknown, Untamed – WYLD.
I can't feel any more
in between my fingers. is it gone?
my grasp can't hold on.
my feet slip, my tummy's
empty once again.

The Strawberry's Left.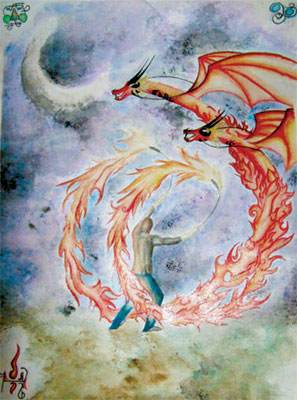 © Garrett P., Reno, NV