HAVE YOU EVER
March 5, 2010
HAVE YOU EVER FELT
LONELY AND NOT LOVED
ALL AT THE SAME TIME.
BUT AS THAT PERSON SAY
"THAT LOVE WILL ALWAYS BE MINE"
HAVE YOU EVER FELT WARM
AND SEE DARKNESS THAT
SOMETHING WILL BRIGHTEN UP YOUR DAY
BUT THEY SAY "IF YOU DONT TRY HARD" AND YOU STEP INTO THE BIG WORLD YOU DONT ALWAYS HAVE YOUR WAY.
HAVE YOU EVER FELT SO
BAD THAT YOU WANTED TO KILL YOURSELF
BUT YOU NEVER CAN SEE A PERSON THAT FELT WORSER
HAVE YOU EVER FELT LIKE IT IS ALL ABOUT TO END???....
BUT YOU DIDNT WANT IT TO END LIKE THIS
HAVE YOU EVER THOUGHT ABOUT BEFORE ANDD THEN. BUT I THINK THIS SHOULDNT EXIST.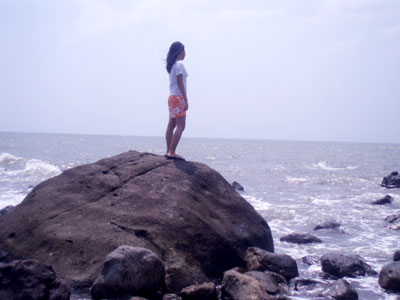 © Grace L., Bacolod City, Philippines