In Your Hands
March 4, 2010
"I know I have sinned. I know I have made many mistakes. I know I once
was in doubt. But now I see the light. I see my savior. Staring down
at me from a distance. With a tear in his eye,his hand held out
towards me. It's an unbelievable feeling. It starts in the heart,ends
in the mind. It brings back memories,and shows visions of the future.
It shows the amount of suffer you and I have both gone through,and the
reason why. It's a reassuring feeling,a silence,a type of darkness.
It's a symbol of guidance,of freedom,of love,of trust. It's your
spirit being shined upon my life,showing good and evil,light from
dark. I have now become a believer;not for myself,but for my loved
ones. I have become a follower. I have become one with myself. I laid
my life in your hands,and you handed me the truth in return. I see
what you want me to see. I feel what you want me to feel. I love who you want me to love;everyone. You taught me a lesson;to never stop believing. To look for the light at the end. I lay it all in your hands,for you to decide. For you are my savior,my hero,my lord. I look to you for strength,for courage,for guidance. I speak to you through prayer,you answer me through miracle. I seek forgiveness. You grant amnesty. I seek love. You grant adulation. I seek peace. You grant
amity. I call you my lord,Jesus Christ,the savior of Mankind. The man of all men. A soldier of God. I see you in rays of light,shining upon my life. I carve these words in my heart and mind,to stay engraved
for eternity."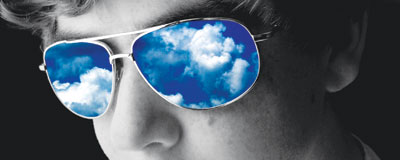 © Joseph B., Mesquite, TX