Saved
March 4, 2010
Darkness whirls in an ever-changing breeze.
Suffocating me, her icy fingertips ghost along my skin.
A moment of weakness creeps at me, and clutches me
my throat at its unforgiving mercy.

Slowly, the warmth leaves me,
Small tendrils of chills writhed upon my spine.
Death dancing in the wind of Darkness,
Creating an intimate, sultry pattern with one another.

Soft skin kissed my flesh,
enticing me to follow its mysterious steps.
All around me, their fluid motions beckon me further,
into their seemingly loving caresses.

Perfection gazed at me, pale skin alight as
moonlight seered through my thoughts.
As I stared at this angel.
and suddenly, I was alone with him.

Only myself and Death, dancing swiftly in circles.
"Where is Darkness?" my voice only a hush.
Death threw me to himself and whispered,
"Hush, Hush, my dear, come to me and don't

"Wonder about a thing... everything will be fine..."
My heart spun, as light flitted across my vision.
Shards of glass replacing the shadow around me,
Repelled from my being as they fell carelessly to the floor.

Blinded, winded, confused, my lungs hammered.
My mind raced at the man before me.
All night shrieking away from this celestial being.
An out-stretched hand reached my way,

Caustiously, I touched my fingers to his,
this-this immaculate creature of light pulled me to him
a perfect embrace, filled my mind with peace,
Air filling my lungs and golden rays encompassed me.

I could breath; I could think...
I shied away from the cold and Death and Darkness
To the Angel of Light who twirled in the breath of God
Able to be so magical on his own, worthy of all things good.

Following him in haste, I felt a laugh bubble from me,
not confused or caustious of the life ahead,
my back turned to the demons who tempted me,
as they screamed and howled from the light that burned them so.

My Savior edged smoothly, gracefully along the golden path,
A small curve of his lips upward encouraged me forward.
Entertwining my fingers in his, leaning my head upon his shoulder,
we frolicked and glided and rejoiced in the freedom of the conceiled prison of sin...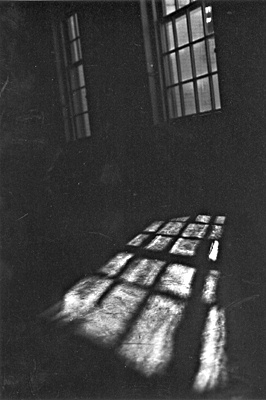 © Mary A., Fullerton, CA