Black Rivers
March 4, 2010
The scars hold memories deep in her heart.
Why does everything always fall apart?
The fire burns, knife in hand
This worthless life will come to an end.
Black tears roll down her face
As the knife cuts through her veins.
The pain she can not feel - Her heart never fully healed
All this hate, kept deep inside
This is the night she will die
No one will care - No one will cry
Their hearts are black like the night sky.
Soon all she will be is a memory waiting to be forgotten.
A sad song left unwritten.
Her soul lost forever in the dark,
Why did it all fall apart?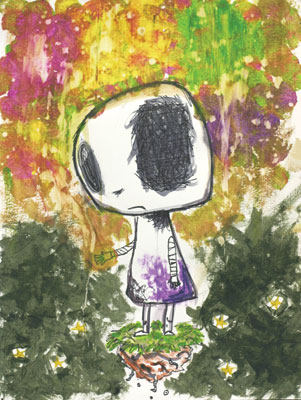 © Ashley W., Port Charlotte, FL