Still
MAG
March 3, 2010
I can still see you in my rearview mirror,
The hazel eyes speckled with gold,
Bright with last night's dreams and blurry with sleep,
The close cut of your light, dark, light hair and
The pull of black knit over your ears.

When I turn the radio on,
It sounds like white noise and I wonder
If your voice, the sound of my name on your lips,
The low volume and the lower octave,
Could come through on the radio.

I can still feel the movement of your shoulders,
Next to me and the familiar silhouette of them
Curved and bent over pen and paper,
Still taste your words on my tongue,
Still remember your laugh in my dreams.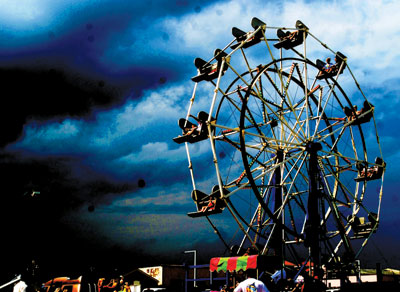 © Louis F., Norfolk, VA