Brutal Memories
March 3, 2010
Didn't see you today,
And it seems like forever,
Say something dumb tonight,
Feels like I'm going to lose you again,

You say you're glued to me,
That you're not going anywhere,
Maybe for now,
But I know eventually your words will come back to haunt me,

Saying you love me isn't going to make it better,
Because lest we forget,
You'll 'love' me always and forever,
But that's gone wrong before,

Remember that month you didn't talk to me?
The month you shut me out?
I told myself I was better off,
But I knew so well I was lying,

The nagging feeling,
The brutal memories,
They won't leave me alone,
They're staying and reminding me,
That I should know so much better,

But I can't help myself,
I can't help the sorrow,
The fear that you'll leave again,
I love you more than I value my sanity,
No matter how much it hurts.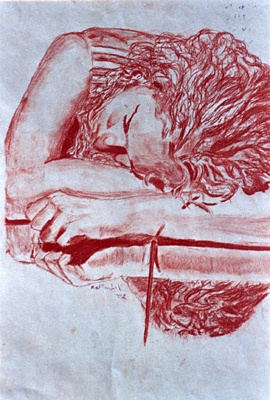 © Mark S., Kannapolis, NC