Sleep In Me
March 1, 2010
There is beauty in simplicity
And wonder in complexity.
Intertwined in your soft whisper,
And laced in your skin.
You are questioning everything
But doubting nothing.
Like globes, your eyes, they glint hope.
I couldn't look into it.
I wanted too though, I wanted too.
But I see you standing,
In the green and the blue,
Your hollow bones,
Try to carry you.
They aren't enough.
So I will carry you,
To white shores.
And there you will
Rest in me. Sleep in me.
I will
Rest in you. Sleep in you.
And in you I see
Beauty, simplicity,
Wonder, complexity.
I'm wound in your whisper.
Wrapped in your skin.
Forever in your eyes.
And you're free,
You are free.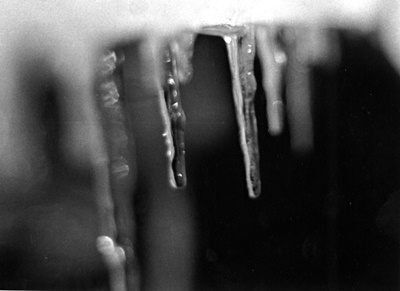 © Lindsey D., Marblehead, MA