Two beautiful objects/thingz!!!!
March 1, 2010
Is it just the strong warmth of his love?
Thats like a rose petal against my face
Like no other feeling i had before
It is an unconditional type of love
Like the blooming of that beautiful rose
What is it that makes his love so powerful
Cause when i look at the rose in sunlight,
I see the sweetness of his lasting love
As the water drips down on the red rose
A tear drop falls from the side of his face
To feel the gentleness of its petal
Reminds me of the softness of his cheeks
A dozen roses are replaceable
But my true love is irreplaceable
I have to admit that i love them both!!!!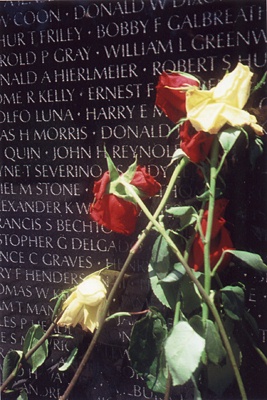 © Justin R., Angola, IN