Electric eels are my best friend.
March 1, 2010
I've got soap on the rim of my incision,
I know, I know, this wasn't a wise decision.
Cleanse this sickly mindset,
Drain the faucet of gunk.
Rinse and repeat this process.

I've sailed on a paper boat with holes.
There's a mole on-board.
It could start to get a little ugly...

I've smacked a toaster with my bare fist,
Toast isn't complete without honey
Don't sugar me, I'm not lonely
Electrify all cause of this silent abuse.

I've slept on screaming discolored floorboards.
Resulting a crooked funny spine.
Fix me a teeth smile,
It could just get a little ugly...

I've drank a gallon of bleach accidentally.
Stomach cramps aren't as bad as acne.
Can't speak, won't speak properly.
Swallowed words float on the surface of you.
This could get a little ugly...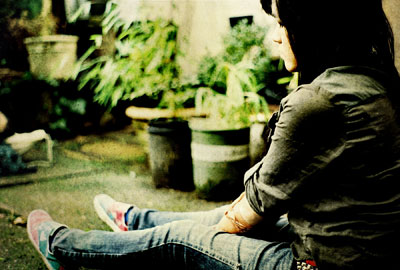 © Hailey J., Lake Oswego, OR