Secret Smiles
March 1, 2010
Secret smiles on the faces of those two
As adventure stares back invitingly.
Their silent hopes are shared only through a look.
Excitement is promised as the surroundings change.
That once magical midnight wish is passed on to new lovers
Who sit wide-eyes marveling at star scattered skies.
Multi-colored flashes illuminate loving glances
Gift wrapped with smiles and gleaming eyes
And eagerly given from one to the other.
Another language is spoken, with words all their own
As profound and piercing as a new found song
With two melodies harmonizing perfectly
Creating a haunting perfection.
It is a love so deep it penetrates deep into the soul
Shaking the very foundation of all that you once thought love was.
For that moment they see nothing but a single soul.
For that moment they hold their entire world in their arms.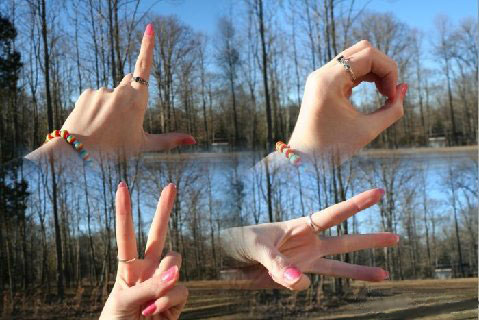 © Kayla D., Croydon, IN