Dreaming Again
February 28, 2010
I am dreaming again.
I whisper sweet words into his ear,
I can almost feel the chill go down his spine.
He does the same to me,
I as well get the chill.
As I put my head on his naked chest he put his hand on my head.
I listen to his heart beat softly,
I can't help but think it beats for me.
I lay there for a while,
as he strokes my hair.
I look up into his eyes as i begin to cry,
because I know he will leave soon.
he rises me up to him.
He holds me while I countinue to cry,
he whispers more sweet words to me.
I know he is trying to comfurt me,
but it doesn't seem to work.
He rises me once again.
He looks deep into my hazel eyes and softly kisses me.
I want to keep kissing him,
but he puts me back into his arms.
I love the safety I feel,
the warmth.
Sadly my dream ends.
I continue to cry.
I can't help but want it to be more then just a dream.
But I know it's all just a fairytail,
a mear dream.
Good night my lovely,
I will visit you once again...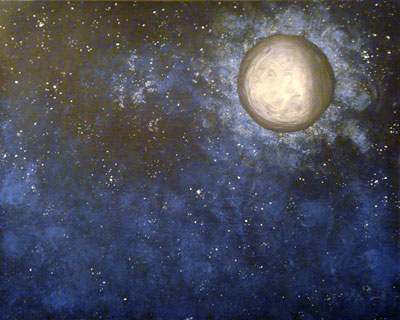 © Allison H., Vancouver, WA