i love
March 2, 2010
i love
I hate how people think they know me.
How they walk around with their heads held high, Spreading rumors and stupid lies.

I hate when people judge me,
By how I am on the outside.
Nobody knows the real me,
And they never will if they don't try.

I hate that everyone thinks I have an easy life,
When I defiantly don't.
My life is hard, confusing, and difficult.
But why would anyone care?

I hate my family when they think I'm an immature spoiled brat.
But how can they say that?
They don't know me either.

I love myself, because I know I can succeed at anything I put my mind too.
That I know people are wrong when they think I'm an immature, spoiled, brat.
I am an amazing person, and if people are too stupid to see that
Well…that's their loss!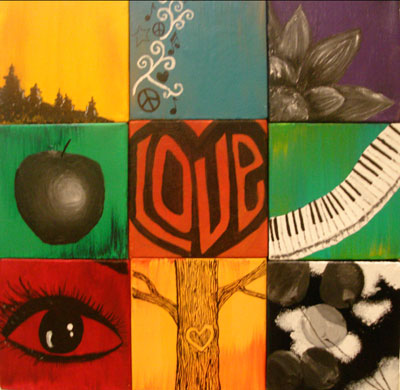 © Christina E., Henderson, NV