Summer Days
February 25, 2010
YOU ARE GONE DONE LEFT ME DONE PACKED/UP
AND SPLIT
AND I WITH NO WAY TO MAKE YOU
COME BACK AND EVERYWHERE THE WORLD IS
BARE BRIGHT BONE
WHITE CRYSTALS SAND GLISTENS
DOPE DEATH DEAD DYING AND JIVING DROVE
YOU AWAY MADE YOU TAKE
YOU'RE LAUGHTER,
YOU'RE SMILES.
SCREW THE DAYS WE WOULD LIE IN THE GRASS,
AND LOOK UP AT THE CLOUDS.
SCREW THE TIMES WE LAUGHED TOGETHER.
SCREW THE TIMES WE PLAYED TOGETHER.
SCREW THE PICTURE THAT WE TOOK,
WITH ME WEARING THOSE BIG BUG GLASSES,
AND OF YOU JUST LYING IN THAT CHAIR.
SCREW IT ALL.
ALL I WANT IS YOU TO COME BACK,
SO MY SOUL CAN SING.
SO I CAN BE HAPPY,
SO WE CAN BE HAPPY,
SO WE CAN BE HAPPY TOGETHER.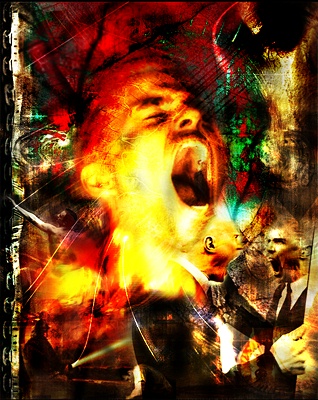 © Mark P., Woodside, NY