From Friends to Love
February 24, 2010
The mystic, magic touch of skin
The blinding trust blowing in the wind
The truth from within
Is what we had to find.

Although, we never felt like this
I knew we were always friends
But, after giving that single kiss
I knew there were no ends

To this love that we capture
This love would surely succeed
Because we had fallen into rapture
And he would never make me bleed…

…or plead for dear life.
Possibly in the deepest night,
I may just become his beloved wife
And he will become my cherished knight.

And someday we might be kin,
Then our journey will truly begin,
And we truly win—without any sin—
The deep, precious soul within.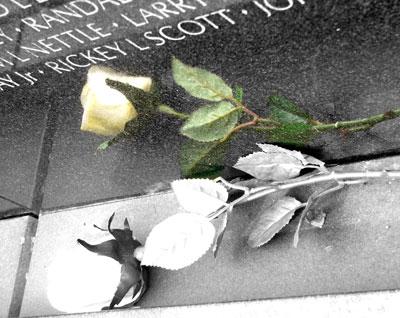 © Kimber E., Yorktown, VA