Time.
February 24, 2010
Though days crawul by,
Each hour takes a lifetime,
Each minute an eternity,
They always move--
And leave us all behind.
Then we say,
"They did not crawl,
These minutes of mine,
they flew!"
Each hour didn't take a lifetime,
For I'm living my life now.
Each minute didn't take an eternity,
For I'm not yet living with Christ.
Time--
A tricky thing.
It has the ability to fool us
Into thinking that we have plenty of it.
But thne it's gone.
What we thought we held captive,
Tight in our hands,
Is gone,
With no intention of returning.
Time00
Use it while it's here in your hand.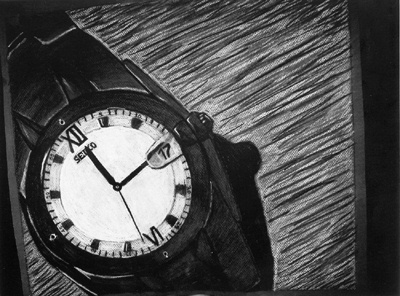 © Rachel U., Danbury, CT