Our Hands
February 24, 2010
Your hand fits with mine,
Perfectly entwined.

The perfect summer.
The perfect kiss.
The perfect nights.
That's what I miss.

I wait for the day your feelings are true.
You tell me you're ready.
This time's for real.
I'll laugh in your face
And say, "no deal."

You broke my heart,
Now I break yours.
A vicious circle.
Love wars.

I see you one day,
Walking down the street.
You look up,
Our eyes meet.

I miss the days we spent together.
My hand feels empty without yours.

So now I'm ready,
To take you back.
You take my hand,
My heart attacks.

Its still fits,
Your hand in mine.
Still together,
Perfectly entwined.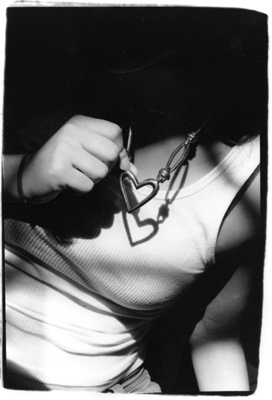 © Julia R., Bethesda, MD