Still life poem
February 24, 2010
Your limbs stretch out
Reaching for the sky.

Birds, squirrels and other animals
Make their homes in your leafy nest.

Your leaves, now green, will soon turn colors
As the harsh winter comes and goes.

Your leaves will die and fall to the ground
Until the sun bakes them into a crisp shriveled up mess.

You started as a seed, buried in the ground
Then little by little you grew and grew until you were able to break through the leafy canopy of other growing adolescence.

Stronger and stronger you grow, thicker then ever.
Your bark will rot and start falling off as you get older, but you will live on forever and ever.

No one has ever paid much attention to your beauty and strength.
At one point you may even get cut down, but you're still useful.
You will be made into something to help us humans but it also may harm the animals that live in you.

Acorns will fall from you to help nourish the forest.
What are you? You live as… you are… an Oak tree.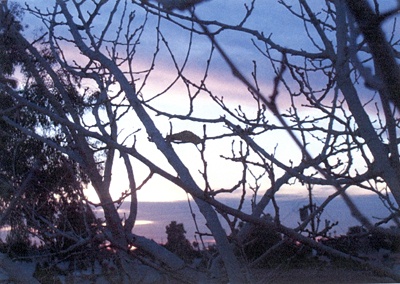 © Delia R., Phoenix, AZ