Eyes.
February 24, 2010
Eyes,
These, they are important.
Some see only skin and cloth,
Others like an x-ray of the fragile heart.

A young girl,
Dressed differently from others,
Sits in a corner watching.
People are walking by,
She's there, but they are choosing not to see.

Boys playing basketball,
Laughing at the boy sitting off to the side reading.

Do they realize what they are doing?
Do they realize how they are making others feel?
More importantly, do they realize what they are missing?

Some one with dark skin,
Walks into a room of people with white.
The people stare
As if he or she was an alien.

People look,
But they don't really see.

They don't give people a chance,
They laugh and move on.
But, they don't see what's really there.

What is underneath what they see.
What makes them, them.
How are they different from you?

We are all the same.
Many people are unique,
But those who are,
I say those are the ones to become friends with.

The people you have to look further in to really see,
Are the most beautiful people there are.

Be the one with x-ray vision,
See what is underneath the unordinary.
Get to know people for who they are
And be who you want to be.
Don not fear being different.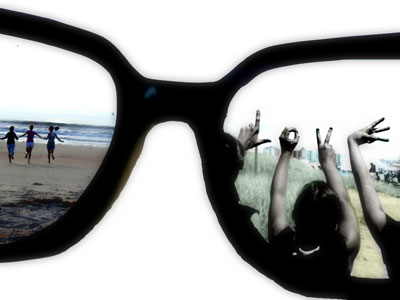 © Christina G., Bedford, NH