The Future
March 3, 2010
The Future

The future is my biggest fear,
The one that I hold close and dear.
Everything I'm doing now,
Is preparing me for what's to come.
The school, the work, the chores,
The things I do that aren't that fun.
They're setting me up for the distant days,
The ones that are all too near.
Setting me up for failure or success,
Whatever may happen to be.
I'm trying to figure out how the
Past disappeared so fast,
Yet the future is coming too soon.
They say that there's n time
Like that in the present,
But I would rather live in the past.
When I was younger,
I couldn't wait to grow older,
I couldn't wait to work,
Or begin my high school career.
Now that my future is coming closer,
And making me think way harder,
I'm thinking that I want to go back,
And stay younger just a little bit longer.
I'm preparing myself to go to college,
And getting ready to say good-bye
To everything I've ever known;
My friend, my school, my home.
I'm having to choose my ideal job,
And that dreaded career path.
Getting my driver's license,
And preparing to leave the nest, the thing
That I've always called home.
I've always had my mom and my dad.
They were always there, the steady
Rocks that I could forever lean on.
But now I'm preparing to leave all of that.
My future is here, not even five years
In front of me, but I'm not sure I'm ready.
The future is my biggest fear, because
It is so unpredictable and uncontrollable.
It is always leaving me to wonder,
If I'll prosper or not, but
I can't stand still, and I'll have to move forward.
So it's the future that I'm afraid of most,
And I'll have to face those fears one day.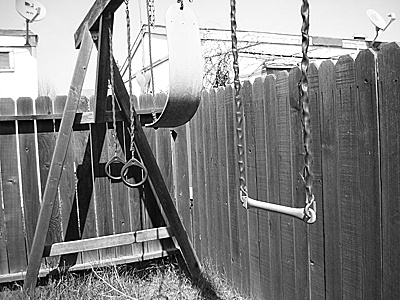 © Brittan S., Chino, CA