Winter Window
March 3, 2010
Cold. Still. Perfect.
The snow gently dusts the ground,
Bringing a fresh coat of beauty for the day.
It is almost magical how everything seems to be evenly coated,
Like an expertly frosted birthday cake.
The world is a giant snow globe,
Constantly being shaken by the angels above.
At this moment,
Everything is at peace.
The world finally together as one.
Or at least for only a moment.
That is enough for me.
Outside my window,
Cold. Still. Perfect.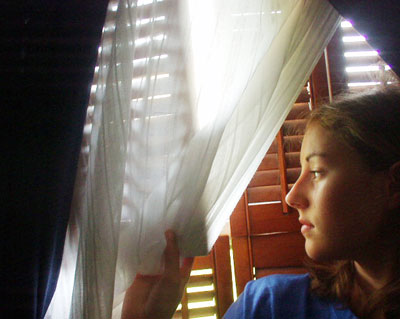 © Candace R., Mt. Pleasant, SC