11:11
March 2, 2010
tears and distress
are succored through
my not being able to take any
gazes away from
your eyes. Soft and subtle;
yet intense
your soul seems to
smile like you mean it.
And boy you know I mean it
when I say
these eyes get sore and weary
when they can't
meet yours. Wish these words
could go from loosely based
to complete truth
but the sands of time that hold my
hope and resolve could easy be blown away
with one gust of fate's wind.
Praying that doesn't happen; letting the forces I can't
control speak to me about all that's meant
to be before I put my trust into
could-be's or unfulfilled possibilities.
But see, I know who you are
and I know who I am
and there's nothing about you that even hints
at being unhinged or frivolous or
not worth it.
Sometimes I enjoy hiding in the mist of being
an innocent bystander, sometimes it makes me seem
like I've never had to take a hit.
My perseverance turns into a quest for self-preservation
and I forget that it's okay to be vulnerable, especially for
someone like you,
and even take one more broken heart
if I have to.
Not seeing you never ceases to disappoint; but
likewise gentlemanly manners and character never cease to amaze me,
and the sweet physical touch never lies.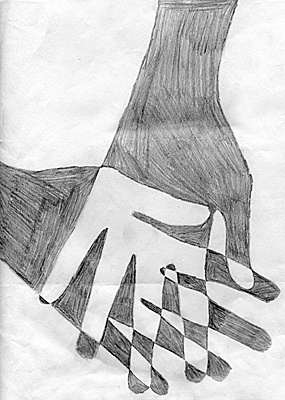 © Warlito B., Tamuning, GU