Broken Hearted
February 23, 2010
A boy and girl Meet in the second grade for the first time.
This boy falls in love with this girl almost instantly.
The two become best friends laughing on the playground after lunch.
Time goes on and this boy becomes a wonderful young man who knows what he wants; He wants to spend the rest of his life with his best friend.
That little girl grows up to a beautiful young lady who made a huge mistake; She betrayed the trust of the one person she truly loved.
Now every time i see you my heart breaks a little more and I become more upset.
All she can say "I'm sorry."
So she goes through the day with a fake smile for everyone to see.
Wondering "Was he really the one?"
"Will anyone be able to fix this broken hearted girl" and "Will I ever get a second chance to show him how much i love him and what he means to me?"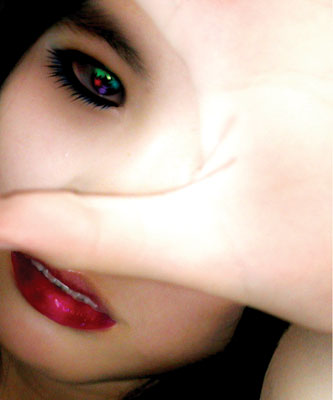 © Victoria W., Arcadia, CA