See You Later, my Friend
February 23, 2010
I love you! I love you!
Three words i confessed to you.
But though how often i say it to you,
They're just three words that ain't for you.

I thank you! I thank you!
For giving love so true.
A love, that I am not worthy for.
A love,that I stepped on the floor.

I'm sorry! I'm sorry!
For lying about thee,
And for making your heart bleed,
Out of that thing I made you believe.

For I love him! I love him!
That's what it should be.
But because he followed his brain,
I made something to you that was so vain.

So goodbye! Goodbye!
You have to force your love to fly
Fly away and land on another's heart
That would love, and will never break your heart.

But I'll miss you! I'll miss you!
And that one is true
For you admired me for who i am
And became a great friend, unlike them.

So see you later! See you later!
Hope you'll find someone greater
And I hope, if ever you shall change,
Towards something better is where you'll rearrange.

You said I love you so thank you
But I'm sorry for I love him
So goodbye but I'll miss you..
And see you later, my friend....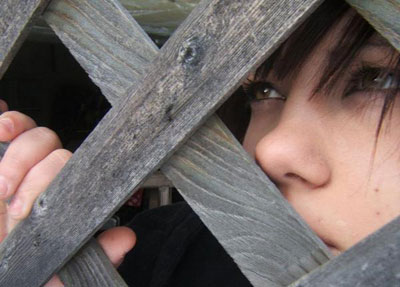 © Krystal B., Bloomingdale, IL