Player number 13
February 22, 2010
sometimes magic isnt enough to dry tears.
the feel of a smile cant always kill fears.
distance is a factor that affects.
fighting is an occurance that directs.
hopes may be big and conflicts, seem small.
but understanding is the root of it all.
when the cornerstone is demolished, all wished fall through.
this is the way i feel about you.
the key to the lock may just be a fake.
my trust is something i wont let you take.
ill keep you at bay and rebuild my smile.
ill do fine without crying for a while...
you cover my eyes with compassion and care.
and blind my heart by laughing...its not fair.
any thoughts of bettering the way that i am,
are discouraged and masked, by you holding my hand.
the say i dont love you, would hurt me more than you.
when i said it i meant it, therefore it remains true.
just let me go! At my own free will.
if love is strong enough, then time only can heal.
my heart has hardened in the fight if the fall.
my tears no longer fall for anything..at all.
i refuse to show sorrow for then i am vulnerable.
without you im stronger, but completely inable,
to smile from my heart with the joy and flight.
id rather live cold than die in the fight.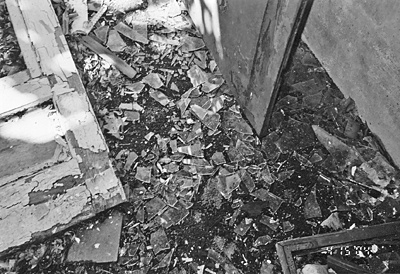 © Gary C., Pequannock, NJ