Hallelujah
February 22, 2010
Time was etched into the walls
and her fingers slid over each crack.
She felt the stories breathing from within
and the girl knew as her heart beat
in erratic un-syncopated rhythms...
that hers was next.

The shadows fell upon her eyes
and the gravestones stood
like pillars amongst the gods.
Five o'clock rung out from the bell tower.
The boy stood with his back against the sun
His crying browns; an eagles eye advantage.

One step then another, breath quick
her hand quicker and a trigger
that only needed a simple tug.
Quick-draw. This game of men
Now put to shame by the hands of women
One cruel antagonist finally brought to their knees.

The girl stood in quiet victory for she knew
Knew that there was no one left to fear.
The boy saw and he knew nothing.
He knew not a damn thing about love
or what it would ever look like
For these haunting sounds were his legacy.

First confusion and then a simple understating.
The boy saw a girl on the ground and let out a cry
torn between victor and victim but regardless
a destroyed life lay upon his broken fingers.
And as his feet bore him to the ground
there was no question about any of it.

The girl had won and she threw her head toward the sky
and a beautiful sky did greet her and she smiled.
She had done it, she had found her freedom
and she had fought for love lost.
As the boy clenched over her fading frame
Screaming for an answer from her pale lips
he saw her peer into the final light and then
She simply looked upon him and said "hallelujah"


And now the walls do sing as the girl knew they would;
"I've seen your flag on the marble arch
but love is not a victory march
it is a cold and it is a broken Hallelujah"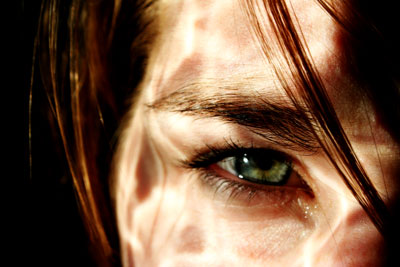 © Monica L., St. George, UT