Way to Die
February 22, 2010
She sits home alone
to cry and weep
He ripped apart her heart
now she can't even sleep
They say to cure a broken heart
is to just move on and forget
But how can she do that when she'd
rather be dead?

Heaving flash backs of the times they spent together
Saying "I love you" and how they'll be together forever
The memories eat her alive
from the inside out
Starting at her heart then going
all about
"Make this pain go away!!" she
screams to the skies
She picks up the blade
planning how she'll die.

"Will anyone miss me?" she
asks herself quietly
No, they won't my own mother
won't kiss me
As the blade goes down she screams one last time
Never regretting how she planned to die

Before the final breath
there's something up ahead
It's the light everyone talks about:
"Am I finally dead?"

A man speaks to her in a voice
so deep and gentle
"Girl, your time on Earth isn't done yet, why would you do something like this on something so little?"
To her is wasn't little, nothing could've been worst
But God didn't wait for a reply,
"It isn't time for you to die, I've got a plan for you first."

She wakes up in the hospital
people all around her bed
Crying and praying for her
not to be dead.
Life's so full of things yet
discovered
Don't try to end your life because
you never know when it's truly over.....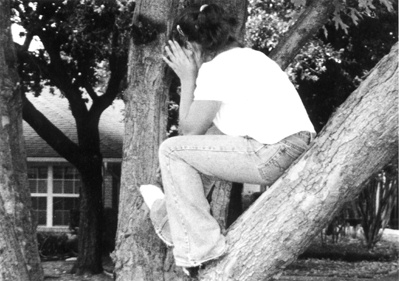 © Allyson S., Highland Village, TX