Here I Am
February 19, 2010
Here I am
I'm at the brink of insanity
On the edge of light
Ready to cross over to the dark side
Here I am
On the precipice of madness
On the edge of that cliff
And all I have to do is step off
Here I sm
At the point of no return
All I have to do is give in to temptation
Here I am inches away from the flame
And all I have to do is let the fire engulf me
Here I am
At the breaking point of reality
And all I have to do
Is let my imagination take over
Here I am
Inches away from Hell
And all I have to do is let Satan take me
Here I am
Ready to give in
Ready to be seduced by the thrill of pleasure
I will achieve by giving in to you
But even though desire has clouded my thoughts
And the steady pumping of adrenaline
Is so exciting, so thrilling
Questions still surface
Should I give in?
Do I dare?
And even though the heat that has ensnared me is pure torture
And the fire of your touch
And the softness of your lips
Leave me aching for more
Should I give in?
So here I am
On the brink of sin
Ready to taste the forbidden fruit
Ready to expose the nakedness of my body and soul
Ready to make my dream a reality
Here I am, ready to give in
But should I give in? Do I dare?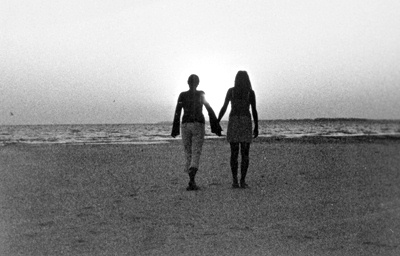 © Kim B., Marblehead, MA