Jackdaw
MAG
February 20, 2010
I resolve
To stop dragging it out
To jump off the cliff of my uncertainty
And fall completely, entirely
Into my future.

I resolve
To revel in philosophies
To feel myself breathe
And to take your hand
As naturally as a branch grows leaves.

I resolve
To live with fire,
With the energy of a cosmic explosion,
But with enough patience
To watch sunflowers' heads turn.

In fifty years
When I shake my snow globe of time
And watch the particles swirl around in my memory,
I want this to be
A time of beauty,

Of cumulonimbus dreams
With my toes in the dirt,

Of taste-testing
And disregard for measuring cups,

Of postcards
Of goose bumps
Of backward-glancing waves,

Of jackdaw nests
Of dusty boots
And stalks of wheat sewn in my braids,

Of authors and prophets,
Of sacred constellations
And wondering aloud.

Because my life is too long not to be colorful
Too vast not to gaze at the complexities
Too rich not to smell of chocolate
Too lovely not to listen with open ears.

And so I give you this list,
These wealthy-life tips,
So that in fifty years
When I look at your wrinkled eyes
And my worn, cool hands
And the sand at the base of my bed
I'll know
I resolved.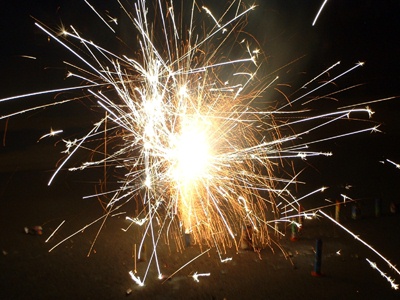 © Kevan B., Beaverton, OR