#1 Rule
February 20, 2010
My Second grade teacher
akways said that
the number one rule
of life is that:
life isn't fair.
And she was so right.
Life is so not fair.
Every once in awhile
a kid would wreck something
that I was doing.
Weither it was a project
or just something I was messing
around with but
they would snicker and say.
"Ya,well the #1 Rule!
Life isnt fa-air!"
So I just gave up on whatever
I was doing.
So,
needless to say,
I blamed my teacher.
I blamed her for all of
those times.
But now,
I realize that
it was just a part of life,
kids can be mean.
Life may not be fair,
but that is no reason to give up
on everything.
You hear all those
quotes or sayings
that you shouldnt give up,
but to live your life
to the fullest.
And you should!
There are so many
opportunities out there
you just gotta go find
them.
Nothing is gonna just
come to you,
you have to try.
Even if you fail,
your right back where
you started,
no worse for the wear.
Just start again.
So I think that the number
one rule
is not "Life is unfair",
even though it can be
sometimes,
but I say that the number
one rule should be
"Just keep going,
anything could happen."
Because you truley
never know untill you try.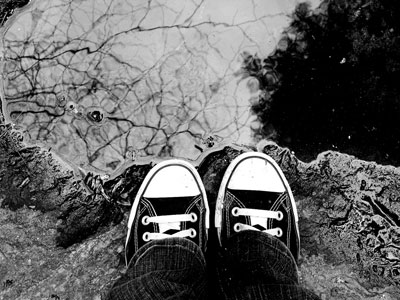 © Michelle B., Blairsville, GA