Mirrors...
February 20, 2010
The make-up on her face, are no differnt than the expression she holds dear.
Pretending to be happy,
when something's missing.
But daring to please then un pleaseable.
Then failing miserably. Who is that girl in the mirror?
With the smeared eyeliner and the un matching eye shadow.
Who is she and why's she pretending?
Why's she so sad, and what's she waiting for?
Wait... is that me?
No, because she's the girl right next to me.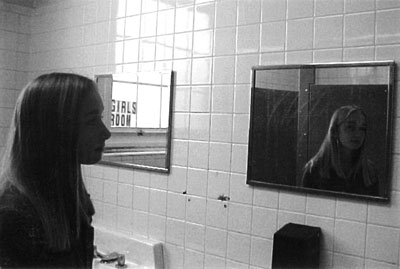 © Jill H., Pompton Plains, NJ