Fifteen
February 20, 2010
I'm fifteen years old and I've been diagnosed with cancer.
I lost my mom and dad and i don't have many friends.
Most of the kids in my class don't talk to me, so i enjoy reading and writing.
I also play the piano.
I wonder if I told them would they care.
would they feel sorry for me or would they shrug their shoulders and say at least it's not me.
I don't think it would bother then that one of their classmates is going to die, Its just a matter of time, I don't have many days left,
so I'd like them all to know I care about them no matter what they think about me.
No matter if they think im stupid and worthless.
I've learned to forgive people because I once had a friend who forgave everyone no matter what they did to him.
He was a kind, loving, and caring person.
My mom had taught me that if you want to make friends you have to be a good friend first, no matter what they say, At least you tried, that's all you can do.
My mom and my friend taught me very valuable lessons that I will keep always.
Even when it;s my time to go it will always be there forever and ever.
So I just want my classmates to know that I care, because I'm dying and I'd be there for anyone of them no matter how mean or selfish they are.
I care and that's all that matters.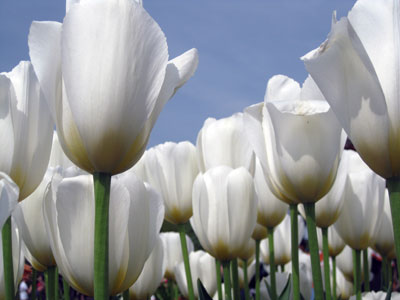 © Amanda S., Glenmont, NY