Larissa
February 19, 2010
It is originated from Greek
'Laros', meaning lovely.
It's the capital of the
Greek city Thessaly.

It was chosen by Lucy during her pregnancy
She fell in love with it when she watching a romance movie,
and its main character carried such lovely name

Joel liked it too.
He looked up its meaning and
He was even more satisfied when he discovered
His baby girl would be named after happiness.

How splendid!

Others found it even lovelier than other names
Lucy and Joel had considered earlier,
Leticia, Clarissa or Luiza.
"Oh, what a beautiful name!" they say,
which makes them all the more appealing to love the name, Larissa

Larissa will always be carried by its owner with proud,
and the owner of such precious name will always receive
The eternal love of those who had chosen it,
Lucy and Joel.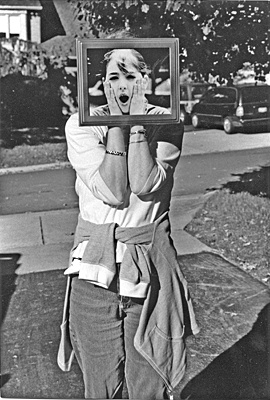 © Annie M., Bethesda, MD