Sorrow's Eye
February 18, 2010
Sorrow finds you no matter where you go, you cant out-run it, you can't beat it.
When a loved one dies, or a friends leaves you, or you just get depressed...
Nothing can change that, nothing at all, you have to go with it, for it has to come and go.
If you fighgt it, it only makes it worse.
Then whn it over takes you, looks into your eyes, it lies, Cause that's what it does, it makes you feel responsible, it makes you feel bad, or even want to take their place.
It has taken many lifes, none of which should have been taken...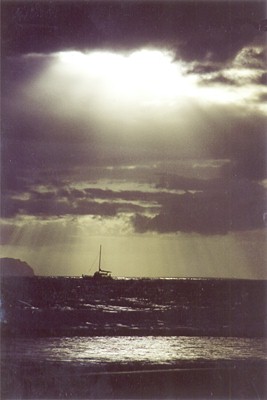 © Lily H., Kekaha, HI