Church Bells
MAG
February 22, 2010
I awake Sunday morning with a pillow over my head.
My ears are ringing with the bell's toll.
My mind begetting an image of a canvas
Painted with a medium of dread.

A pleasant illustration of a family's silhouettes,
Sitting 'round the dinner table, heads bowed, hands clasped.
The father figure at the head babbles inordinately while he breaks the daily bread.
And Doubting Thomas keeps his peace
While his conscience rages war,
Over the tangibility of these holes,
All with head bowed and eyes closed.
All the while maintaining angelic appearance,
This transgressor, somber, kept his peace.

All the while questioning, I will preserve this peace,
During which the Deity lulls the conscious off to sleep.
Muffling the doubters and their intuitive blasphemy.
I reason whether he keeps a census of his multitude of sheep.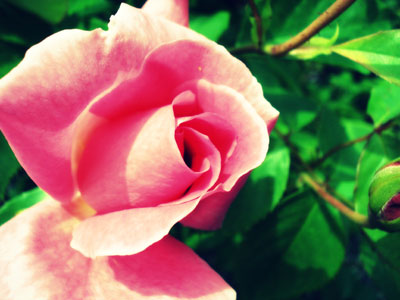 © Grace F., West Chester, PA