Remembering the way things used to be
February 22, 2010
Remembering the way things used to be
I try to recollect the feeling that I once had
Back when good times were easy
And memories were just a blink of an eye
we didn't need to conjugate our emotions into the past tense
Where did those good times go?
Did I blink?
Forget to enjoy the feeling?
Until it was gone
Unreachable
I never asked to see
What would happen to me
If me was something I never found in the first place
I am melting into the melancholic guitar chords
Contemplating the oily proportions of the clock
Seeing how they slipped between the cracks in my fingers
And all I am left is with is lessons
And values
Well skrew both!
I want my good times back!
I claim sanity but it may not remain disciplined and organized
If I am left to reminisce
Measure the curvature of the earth with the alignment of my spine
Point your fingers at something to blame but don't you dare point that tip at me
Ive never been the responsible type
And it is not my responsibility to claim this mistake
That I never meant to re-create
I am grasping the seconds that drip off the clock
If only I could hold them and remember
That lessons don't count for much if they are not applied
To the places that need them the most
Curiosity is burning up through my veins
Where?
Drowning in the seconds that pool in my hands
Where did the good times go?
And why cant I remember them?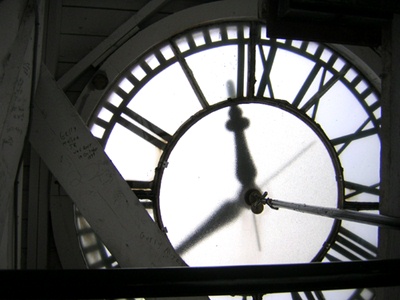 © Tatyana Z., Norwood, MA