Control
February 4, 2010
They will not control us.
They will not fool us.
Open your eyes,
Dont't believe in their lies.
Dont be afraid to die,
Be alive.
Do what it takes to survive.
No one will escape,
They have no hiding place.
This is our land,
From the sky, to the sand.
Do what you feel inside.
Do what's right, tonight.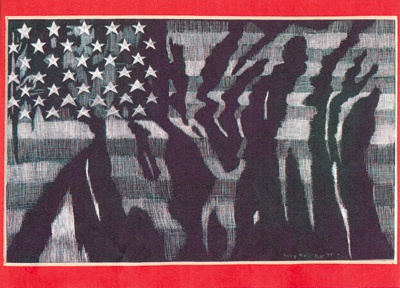 © Haley M., Ellinwood, KS