A fissured friendship
February 4, 2010
Who would imagine that everything would change?
From the way things lay now, now over a decade later,
We never would have guessed that this is how we would end up.
Looking at the aged picture of us, best friends-like sisters,
Grinning to hold up our own drawing of a Thanksgiving Day turkey,
Looking like we'd be friends forever: inseparable.

I see her nowadays,
But we act like we never knew each other,
Each looking down, pretending not to notice one another
No simple hello, no simple goodbye.
But: Why? What has happened to us?

What has happened to the kindergarten link?
Have we become sixteen-year old enemies?
What happened in that fissure that caused this bitter sweet feud?

I remember every memory I had with her.
And my, have I had memories with her.
She has changed.
But: Have I?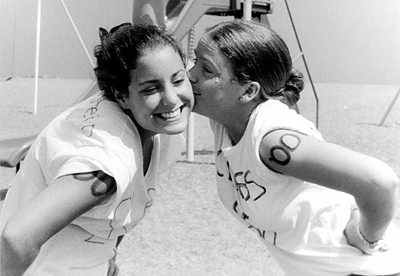 © Jessica M., Marblehead, MA